Erectile dysfunction (ED) is the inability to get and sustain an erection required for sexual intercourse. Sometimes, men can experience problems with erection, but it does not necessarily mean they suffer from ED. However, if the problem persists and happens regularly, it can be classified as erectile dysfunction.
Men at any age can have ED, but it occurs more often in older men. For example, in the U.S., nearly 5% of 40-year-old men have ED, whereas, in 65-year-old men, this number increases to 15-25%.
How Erection Happens
When a man is sexually stimulated, nitric oxide signals a particular chemical called cyclic guanosine monophosphate (cGMP). It makes the smooth muscle relax, which enhances an inflow of blood to the penis and leads to an erection.
If a man has erectile dysfunction, an enzyme called protein phosphodiesterase type 5 (PDE5) hinders the action of the nitric oxide and the cGMP, that makes a smooth muscle in the arteries relax. Eventually, the blood flow through the arteries is restricted, and erection is impeded.
What is Epimedium (Horny Goat Weed) and how it Works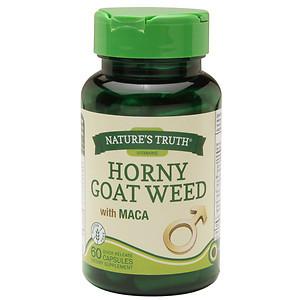 Epimedium is also referred to as horny goat weed. It is a supplement used to help men who suffer from erectile dysfunction. Horny goat weed is a plant that, as a number of scientists believe, can become a solid alternative to the renowned Sildenafil. Some researchers claim that the natural remedy can be as effective as the legendary blue pill, but with fewer side effects.
Research has shown that Epimedium contains a specific compound called icariin that inhibits phosphodiesterase-5 – an enzyme that controls blood flow to the penis. Thus, inhibiting PDE5 enhances male erection.
The basic facts about horny goat weed state:
The supplement is used to help treat erectile dysfunction
The supplement is sold over the counter. It is available in the form of a tablet, powder, capsule, and tea
If horny goat weed is taken for over a few months, the side effects are minor. They may include dizziness, nosebleeds, and rapid heartbeat.
The Effect of Sildenafil Citrate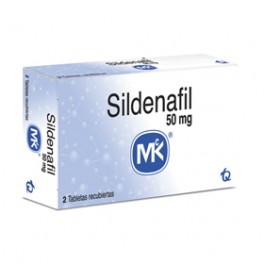 Sildenafil is an active compound of Viagra, and just like Epimedium, works by inhibiting phosphodiesterase-5. However, numerous studies have proven that Sildenafil inhibits PDE5 80 times more effectively than icariin.
Nevertheless, it is important to mention the side effects of Sildenafil. Apart from PDE5, the drug also influences other phosphodiesterases, including those that are important to heart and sight function. That's why patients who have heart issues are not advised to take Generic Viagra. People who use Generic Viagra sometimes experience disturbances to their eyesight.
Some tests demonstrate that Epimedium compounds may not affect other phosphodiesterases, which means that the natural remedy may not have the same adverse effects as Sildenafil.
The Efficiency of Epimedium (Horny Goat Weed) and Sildenafil Assessed by Scientists
Researchers who tested Epimedium assert that the natural compounds contained in this supplement should still go through many clinical trials. However, they also claim that taking horny goat weed can be beneficial to men suffering from ED because this remedy contains icariin. However, they admit that horny goat weed may not be as effective as Sildenafil.
There was also a curious study recently conducted, testing the effect of Epimedium plant extract and comparing it to the effect of Sildenafil. The test was conducted on animals and proved that Epimedium extract increases the level of a specific molecule called cGMP, which helps enhance blood flow to the penis. Nevertheless, this increase is only about 1/10 of that provided by Sildenafil.
Testing these remedies, one must remember that a direct comparison is improper, since Sildenafil is a pure compound, whereas Epimedium extract is a mixture of various chemicals contained in the plant.
You can find out any answers to your questions about Sildenafil Citrate or Generic Viagra in this articles:
Sildenafil Citrate (PDE-5) and Its Stand in Modern Pharmacology
The Customer's Guide to Generic Viagra
However, numerous tests, studies, and research previously conducted on the efficiency of Epimedium and Sildenafil allow us to make the following conclusions:
The active ingredient of horny goat weed, icariin, has no structural similarity to Sildenafil
Compared to icariin, Sildenafil is 80 times more powerful in inhibiting phosphodiesterase-5
Epimedium extract should be used at tremendous concentrations – much higher than can be achieved in the bloodstream – to provide the effect that is only 1/10th of that achieved with the help of Sildenafil.
We can thus conclude that horny goat weed can hardly be called tough competition for Sildenafil as a prescription PDE5 inhibitor. Although the studies have demonstrated that Epimedium provides a similar action to Sildenafil and can be used to remedy erectile dysfunction, the direct clinical trials to compare the effect of both remedies are currently inexistent.