My Canadian Pharmacy Beginner's Guide To Ordering
The easy ordering also
First time shopping with My Canadian Pharmacy? No worries! The ordering process is very simple and we will guide you through it so that you could have the best customer experience at our drugstore. The good news is that you can place an order even if you are not a registered shopper. Yet, if you have an account with our website, you will have an opportunity to save your time, efforts, and most importantly, money. Being registered means that you won't need to fill out the boxes each time you need to reorder. Planning your shopping beforehand will definitely make your life easier. In addition to this, you'll be able to receive discount codes as well as sales alerts straight to your inbox.
The ordering process at our drugstore is easy as a walk in the park. Browse our wide variety of goods, select an item or items from your list, and put the desired products to the shopping cart. Provide your info, make a payment, and receive an order confirmation. As you can see, the ordering protocol is very simple, but below we will describe the process more in detail and tell about nuances, which e-customers might be concerned about.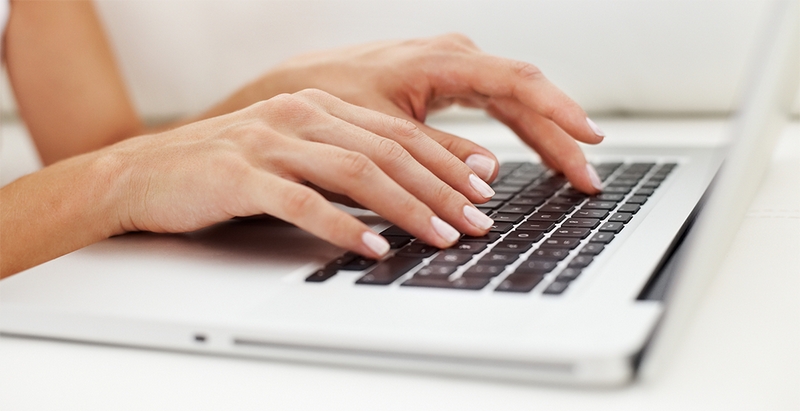 If you want to save more with My Canadian Pharmacy, consider ordering in bulk. We have special offers for orders worth more than $150, so increasing your savings becomes even easier. Here's what you can get if you decide to take advantage of our special offers:
Orders over $150,00 – free delivery by standard airmail;
Orders over $200,00 – free shipping insurance (usually $4.95), which will guarantee free reshipping if the delivery service mishandles your order or fails to ship it;
Orders over $300,00 – free delivery with Express Courier (the U.S. only).
After you've checked the details of your order and made necessary adjustments, select a shipping method. Currently, you can consider two options:
Regular Airmail – from 10 to 21 days (costs $15,00);
Express Courier – from 8 to 14 days (costs $25,00).
Please note that the Express Courier delivery method is only available for customers from the U.S.
Shipping information is personal data, which you need to provide when you make an order. When shopping at our drugstore, you can be sure that your personal details stay completely protected with us. Our platform is totally secure since we take the safety of our customers very seriously. We follow all the rules and laws that are meant to protect your privacy. Only those people who are specifically authorized are allowed to access your personal information.
Our drugstore processes personal information linked to you in order to guarantee the successful management of the order and satisfactory handling of customer relationships. We also reserve the right to use the details provided by you in order to send you relevant updates about services and products from specifically selected partners. Some of the data may be required to be provided to authorities.
You are entitled to request the records, which My Canadian Pharmacy currently has about you. This option is available free of charge and you can request it once a year. You have the right to ask the company to remove your personal information or update it in case it is incomplete or inaccurate. You may also limit the usage of your personal data for direct marketing purposes.
Pay For Your Online Purchases Safely
You have several payment options to choose from. Look through all the payment methods and select the one, which suits you best. On different websites, you can pay in different ways. It is important to understand the advantages and disadvantages of each payment method. In addition to this, the purchase process should be clear and straightforward, no matter what type of product you are going to buy. As a customer, you might not be completely satisfied with the goods or you may change your mind. Reading terms and conditions before making the agreement can help you conduct a safe purchase that you will not regret. At the moment, My Canadian Pharmacy offers its customers two payment methods, which are credit card payment (both MasterCard and Visa are accepted) and electronic check (eCheck).
In order to make the payment, the encrypted system will redirect you to the billing service. The method is simple and safe so you don't have to worry that your information may get read by an unauthorized third party. If you check the URL, instead of "http" you will see "https", which tells about the encryption. The sign of the padlock, which can be seen in the address bar, will also testify that the website is secure. After you've made the payment, you may check your bank statement to make sure that the correct amount was deducted. Never enter your card number if you see that the online page is not encrypted.
An eCheck is an electronic version of the printed check. Typically, the processing of such a check takes a similar amount of time as clearing a usual paper check (3-4 days). Please note that the goods that you've purchased will not be sent until the eCheck is cleared. You will also need to have a PayPal account in case you would like to use this particular payment method.
Check For A Confirmation Email
Check your inbox to look through an email confirmation of your order. The message will state that the payment went through successfully and your order is accepted. The products that you've ordered will be shipped within 1-4 business days from the day you placed your order. The date of the shipment of the chosen item will also depend on its availability in stock. You can check the status of your order in your personal cabinet on My Canadian Pharmacy website.
Please keep the confirmation email in your inbox for future reference. Besides, you might need to refer to it in those cases when you feel the need to contact our Customer Support with questions related to your order.
Contact Us In Case Anything Is Unclear
We genuinely hope that the information above will help you place the order efficiently and you will feel safe and secure about your buying experience. Should you have any concerns left unattended, please do not hesitate to contact us. Our friendly professional team will be happy to help you with any issues related to your order. If you have any suggestions in terms of our product range or how our services could be improved, please kindly let us know. We will be happy to hear from you!